Recently, SEMICON China 2021 was successfully held in Shanghai New International Expo Center from March 17 to 19, 2021. The event brings together leading players in the semiconductor industry both at home and abroad, including the major equipment and materials manufacturers in the semiconductor manufacturing industry. AMETEK also participated in the event to discuss cutting-edge technologies and make progress together with them.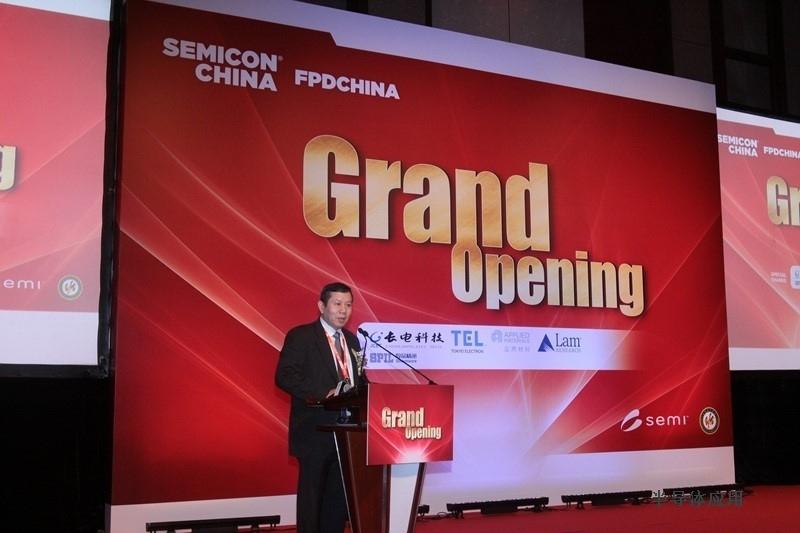 Opening Ceremony
This conference is also the first time for Ametek Semiconductor Brand Alliance to participate in the exhibition. At the exhibition, we also shared perfect advanced technology solutions in the semiconductor industry.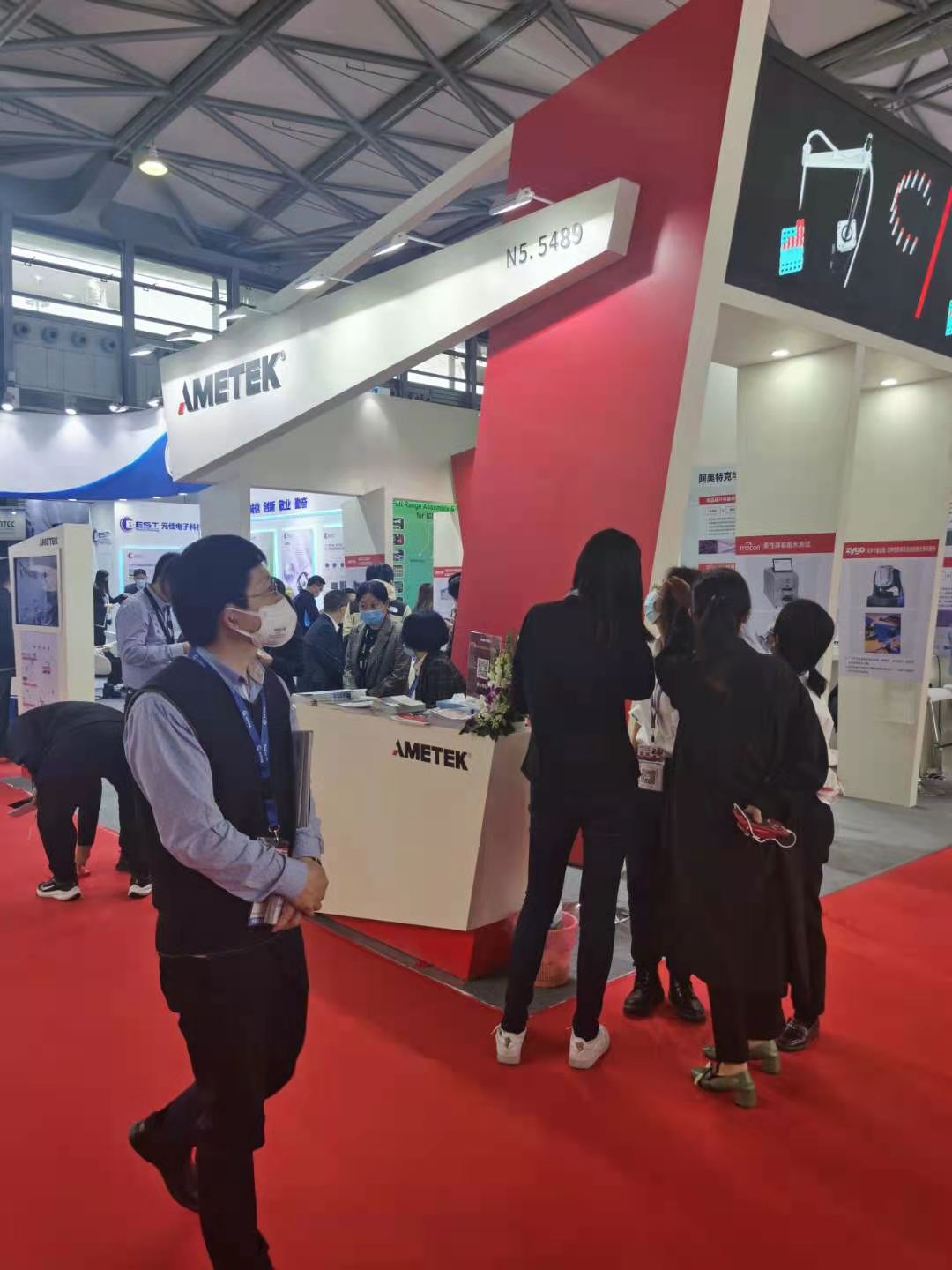 AMETEK展会现场图
AMETEK Semiconductor Brand Alliance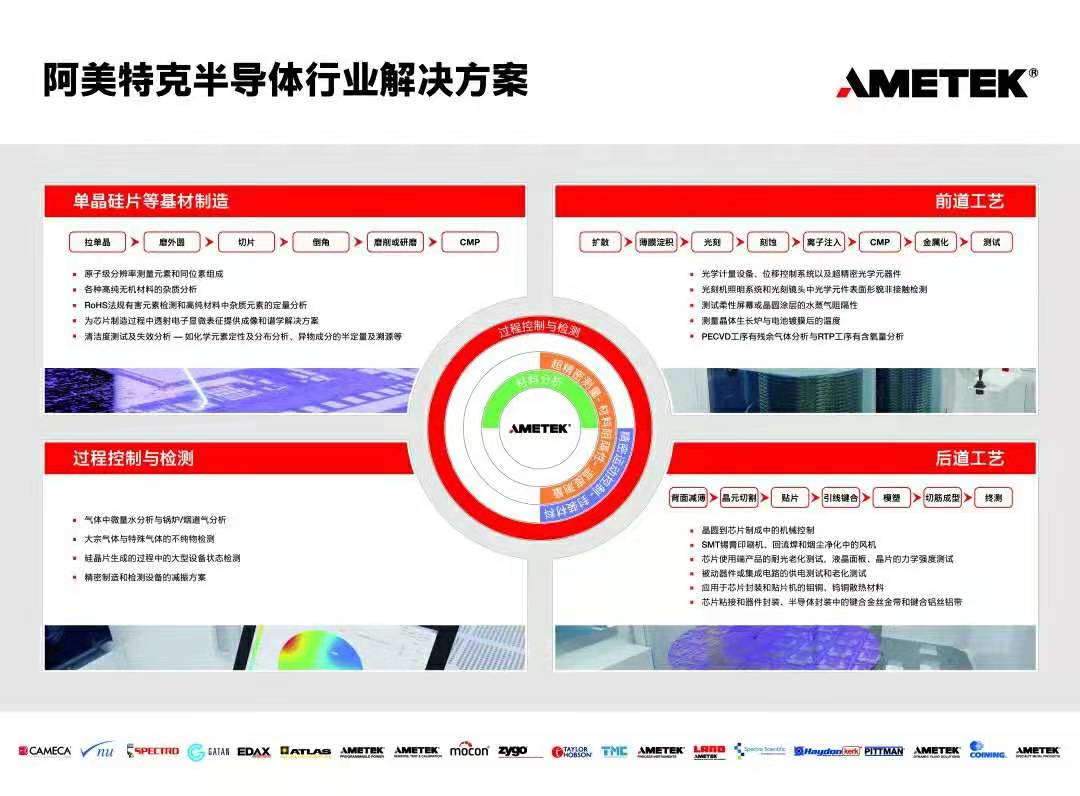 AMETEK Semiconductor industry solutions
AMETEK has been in the semiconductor industry for many years, and has deep penetration into the semiconductor industry chain, covering process control and detection, precision motion control, packaging materials, ultra-precision measurement, material barrier, temperature measurement, material analysis, aging testing and mechanical testing applications, covering semiconductor monocrystalline silicon wafer manufacturing and other substrates. Front process, process control and testing, and post process, etc.
Wintop Instrument (Shanghai) Co., LTD. (Wintop Instrument) is an entity company specializing in the research and development, production and sales of material mechanics testing instruments. Professional agent AMETEK owns various physical test brands, such as LLOYD, Chatillon, NEWAGE and so on.